Vor:
Anhang
Aufwärts:
Rezension Physik unter Verwendung
Zurück:
Briefwechsel mit Prof. Sauter
The gap maintained in the entire literature between HAMILTONian differential equation, (HAMILTON function) in classical mechanics, and SCHROEDINGER equation in quantum mechanics, is a chimera. A correspondence rule specifies SCHROEDINGER equation definitivly. The author demonstrates the transformation for plain polar coordinates.
``An energy which can be characterized in such a way ( FERMI energy), cannot show the energy of a physical system. Its basis forms alone the PAULI principle, which originally is not a component of quantum mechanics, it was added for it. Since it was used in connection with the uncertainty relation, the question of their commitment comes up ''
The FERMI energy contains no elementary charge of the electrons, and the FERMI energy applies thus no longer only to electrons.
Resulting from this, merging with MAXWELL theory, mechanics and thermodynamics, violates constantly the virial theorem, because the MAXWELL theory does not contain the notion of mass.
The author fixes this lack and accomplishes the application of the virial theorem in far parts of physics for the first time consistently, in particular in statistic thermodynamics (defining entropy statistically), with far reaching consequences.
---
The different summary from the book, from page seven: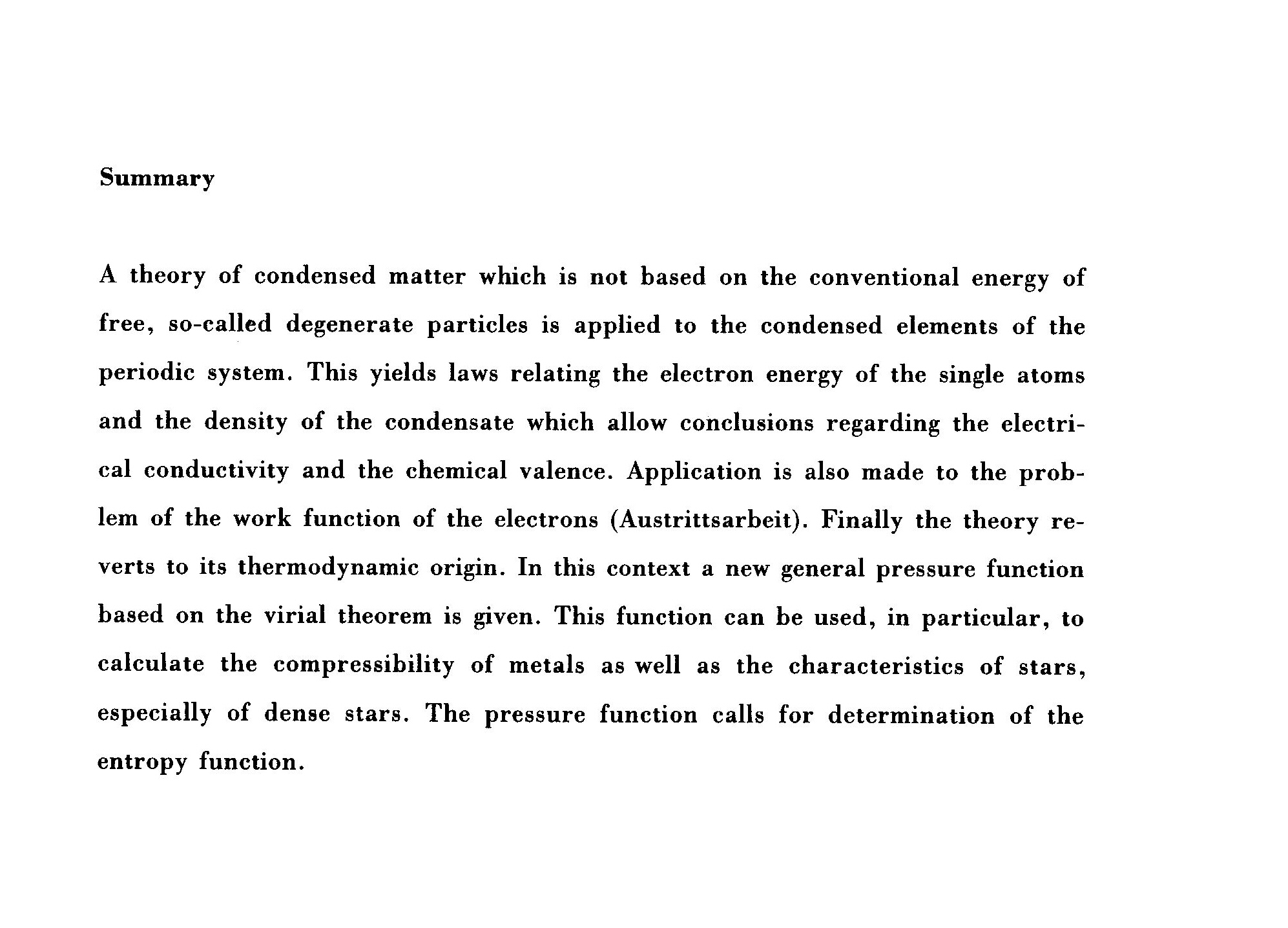 ---




Vor:
Anhang
Aufwärts:
Rezension Physik unter Verwendung
Zurück:
Briefwechsel mit Prof. Sauter
dexter
2005-10-31
[roomsixhu]